Hello Staff and Members,
I need your help! So this is what you can do to help ME doing everything again on this forum XD lol..
Thus, thanks Hugo for making that thread and putting me to work. I have found the following issues, and will give Staff members actual jobs to do on this forum (as we speak!):
1. Layout
--> Natalie will do the New Layouts if needed (or button changes, or w.e.)
2. Financials
--> Dwight will do the Financial and Marketing stuff (since that is also what I study, I do know something about this)
--> Meaning that if Hugo at point 5 will arrange a Pay2Play tournament, he will need to discuss with me about the prize

3. Messy
--> Ouchiieee, you will now (after we have a new arrangements and new forums, move topics to the right place. (Most will be spam, so don't worry)
--> Janiekenzu, you will help Ouchiieee moving threads and closing where needed.
==> I also appoint you 2 as head-Moderators (will work on titles too, see section 4). You will be responsible for keeping everything tidy and within limites.
--> If there is anything you cannot handle alone, ask Jelly (see section 5)
4. Usergroups
--> No more usergroups for gamers, because this is messy (point 3)
--> Usergroups will be:
1. Administrators (colour = red)
2. Staff (Mods + Admins) (colour = blue)
3. VIP's (colour = Gold)
4. Banned (colour = brown)
5 ~ w.e for Post counts perhaps? Say, 1000 posts is an Elite Member?
5. Staff
Hysturia --> Arranging tourney's
Natalie --> Layouts / Designs and everything.
Dwight --> Fiancials / Marketing / Raising money.
Jelly --> Arranging moderators and forum safety. You will set up Rules for this entire board (so sexual materials, no flaming, trolling, spamming outside SPAM, etc.)
Daniel --> When he get's back

I think of making him some sort of watchere over all of us, so that we can communicate more easily through Daniel

6. Anything else?
Yes, there is! I need your help on all these matters! So please when you post a comment, say the number of the above mentioned, and describe why you agree or disagree, to make this the best forum evaaaah! <3
Regards,
Dwight
P.S.: Already deleted the Usergroups. I don't like putting people in boxes anyways... but some boxes are there for special users and total retarted people (the banned onces <,<)
___________________
___________________



Posts

: 1561


Location

: Figueira da Foz , Portugal

---

This is what I play

:

---



GREAT I'm the "Cleaner" of this place QQ.
Rules eh, -copies other forums- done xD. jk
___________________



Posts

: 1512


Location

: Luton, England

---

This is what I play

:

IJJI Gunz
Grand Chase
RuneScape
Counter Strike Source

---



ooow okee... well im up for the task

soo i'll wait till the stuff has been changed and then i wil start moving all the crap ?

___________________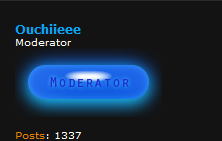 Posts

: 1978


Location

: Dordrecht

---

This is what I play

:

---



Yes

And we also have to wait for the rules to show up

Rules eh, -copies other forums- done xD.
Not a bad idea, if you change some MAJOR things and minor things too...
If you have them, send them to me in word or w.e. so that I can make a page for that and that I can add a link in the menu-bar.
Thank you guys for your support!!!
___________________
I hear some negativism here and there, so let me clarify:
We didn't maintenance and we just did... so now it is time for ALL of us to clean up the mess to make it a better website/forum

I will clean things up too lawl... if we work hard... could be finished within the week!
___________________
the week O.O that could be done in some hours Lol.
___________________



Posts

: 1561


Location

: Figueira da Foz , Portugal

---

This is what I play

:

---



You are right... but all staff-members should be online and in the Vent so we can speak

That would take us half an hour perhaps

___________________


Similar topics
---
Permissions in this forum:
You
cannot
reply to topics in this forum