Page 2 of 2 •

1, 2

First topic message reminder :

Haii,

names Sean, but me and guide are known as Shean. Play ijji although preferred igunz, IGNs are SeanUK//Psy¢ho//Ketsui, Clan Interference <3, Nice to meet you!

Have a great day now!!

Edit: forgot to mention my previous clans are Breeze/Azure from igunz. and 7thAzure on ijji couple years ago.
Last edited by SeanUK on Fri Jun 04, 2010 3:37 am; edited 1 time in total



Posts

: 8


Location

: United Kingdom

---

This is what I play

:

---



---
Harmonic wrote:gunz 2 --> need to buy new prems and that sux :p
maybe no more prems? But higher levels... instances to get better UNLIMITED items?
___________________



Posts

: 2748


Location

: There where the sun shines!

---

This is what I play

:

---



Natsuke wrote:


Gunz 2 will fail and every1 will keep playing gunz 1 . :3

Im not too sure on that, even if it does fail, im sure there will be more people on GunZ 2 than on GunZ 1

Well if it fails there will be less players on GunZ 1 making it even closer to a dead game as it already is, and people will play gunz 2 trying to get a head start and be the best.

Hopefully it wont be a big failure, im still looking forward to it
You kinda have a point o.o'
Let's wait and see :]
___________________





Posts

: 895


Location

: Road to Nowhere .

---

This is what I play

:

IJJI Gunz
RuneScape
Counter Strike Source

---






Posts

: 256


Location

: Belgium

---

This is what I play

:

---



Gunz 2 seems that he doesnt want to come out XD
___________________



Posts

: 1561


Location

: Figueira da Foz , Portugal

---

This is what I play

:

---



hahaha yeah hugo i know what you mean

___________________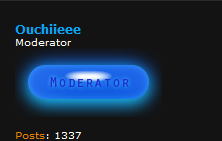 Posts

: 1978


Location

: Dordrecht

---

This is what I play

:

---




___________________



Posts

: 1561


Location

: Figueira da Foz , Portugal

---

This is what I play

:

---



Page 2 of 2 •

1, 2

---
Permissions in this forum:
You
cannot
reply to topics in this forum