*NOTE* This information is not my work, its for bfbc2 gamers that haven't gotten this info yet! Thanks to "Egobrane" from Youtube <3 and the geek that found the solution for this issue: spank_thru101 from Gamefaqs

As we all know,, or atleast some BFBC2 gamers (which is probly few in this Community o_O) Patch/Update # 1 screw'd up the hitbox/lag issues pretty bad. Patch/Update #2 was a total distaster with knife hitbox.
This only has a really noticable effect if you have a faster internet connection and regularily see below 100 server pings in the list.
Basically, add these two lines;
SettingsManager.floatSet GSDefaultLatencyCompensation 0.0450000
SettingsManager.U32Set GSInterpolationTime 45
to your gamesettings.ini and settings.ini file in the BFBC2 folder.
In gamesettings.ini, add them between the lines;
IntroPlayed=1
[GstPersistence]
In settings.ini, just add it to the end of the list. Save both files.



Posts

: 360


Location

: Come Find Me! =D

---

This is what I play

:

Bad Company 2
Counter Strike Source

---



lol @ lag compensation...

Hope MAIET removes the freakin' p2p network from Gunz 1 AND from Gunz 2 <,<

Bump!
___________________



Posts

: 2748


Location

: There where the sun shines!

---

This is what I play

:

---



I'm no Gunz special list, so I'm happy for you if they do that

>.>



Posts

: 360


Location

: Come Find Me! =D

---

This is what I play

:

Bad Company 2
Counter Strike Source

---



they already said that there will not be p2p in gunz 2... but i also hope they remove it from gunz now... cause it sucks

... im soo bad in leading

___________________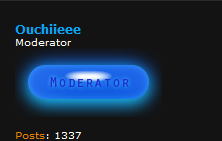 Posts

: 1978


Location

: Dordrecht

---

This is what I play

:

---



___________________





Posts

: 895


Location

: Road to Nowhere .

---

This is what I play

:

IJJI Gunz
RuneScape
Counter Strike Source

---





Similar topics
---
Permissions in this forum:
You
cannot
reply to topics in this forum