Page 2 of 2 •

1, 2

First topic message reminder :

Dwight I am currnetly getting a new phone installed in the next couple days so I could talk to you about the mmo and such. Also I may be getting some much needed money soon and would like to expand UGC. meaning keep domain name but get on real hosting and a real forum script to make us legit and I wanna make several buttons for different classes of members like admin, mods, global mods, elites, vip, etc. I would also like to add some flash and java to the forum to make very pro looking, this will bring in many members. I will also have console gaming tips and tricks for say xbox 360, ps3, wii, ds, etc. As well as talk about game releases and have many types of clans for like clan wars. This has been my dream for years being aware this could bring in potential income for us to make it larger than youtube or myspace, but work will need done and your answer and other admins and mods feedback would be great. Remember I am not doing away with UGC just enlarging it to allow video uploads and game screenshots etc. Dwight will have for freedom for anime uploads and are very own shoutbox with a shoutbox moderator. We will have our MMo and my arcade aswell so much to do and learn, this could happen just wanna know what Dwight thinks of it the most and the rest of you follow with your own ideas and feedback, thanks.
---
hahaha... people from the south are just plain weird...
___________________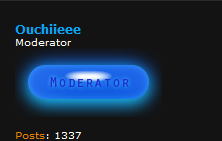 Posts

: 1978


Location

: Dordrecht

---

This is what I play

:

---



this topic is getting well... off topic! So please lets all get back on the topic at hand please.
stopped reading after i saw "destiny gamers"

no, i dont agree, im no admin or shet.. but no. wasn't that what sparked loads of hate.. when you tried to changed UGC to Destiny gamers..

if u came back tryna change it again just go man..

i aint saying no to expanding, if dwight can expand and keep the old stuff the same, then good..

if thers no way to change other than going "destiny gamers" i'd rather stay as we are now..



Posts

: 510


Location

: Manchester.

---

This is what I play

:

---



Read other topics before making remarkes. Never judge a book by its cover, learn the whole story before complaining, thats what started the uproar last time.
Page 2 of 2 •

1, 2


Similar topics
---
Permissions in this forum:
You
cannot
reply to topics in this forum