Page 3 of 3 •

1, 2, 3

First topic message reminder :
Any info about the upcoming game
GunZ : The Second Duel
(GunZ the duel 2), I will try to post here

Post any thoughts you have about this game and how it will be different to
ijji GunZ
.
http://maiet.co.kr/
Q. When are you planning to start servicing GunZ 2?
A. Unfortunately we can't inform you the exact servie date, but our goal is to open it in Korea no later than the 2010. (edited.)
Q. How far has the development been done?
A. A great deal of programming part has progressed. We are not altering GunZ 1 game to create GunZ 2 but totally programming it new from scratch, so it required quite some of the preparation time.

Q. What's going to happen to GunZ 1 service? Will it stop updating?
A. GunZ 1 will keep on developing. Actually we are doing more frequent updates since 2008. As long as we have GunZ players, GunZ 1 will keep updating.
Q. When did the GunZ 2 development start?
A. It started since October of 2007.
Q. Will GunZ 2 have same Graphic engine as GunZ 1?
A. No, GunZ 2 will use new engine, Realspace 3.0.
Q. Since the Realspace 3.0 engine sounds like upgrade version of Realspace 2.0, which was used for GunZ1, shouldn't it be similar?
A. No. we are not an commercial engine development company and the name 'Realspace' is simply a codename for the graphic core that we use. 3.0 means the third developed engine.
Q. What kind of features does the new engine have?
A. We wanted to for an engine for wide use so it can be used for indoor and outdoor graphics. However, it's not decided if there will be an outdoor map for GunZ 2. It obviously has improved graphic quality and can handle various types of effects and development support tools. We've developed all the solutions internally until 2.0, but in case of 3.0 we've chosen method to apply some codes to external library. It's similar to the system like "PhyX" from NVidia.
※ Realspace 3.0 is also used in our upcoming MMORPG game.
Q. What is the biggest change in Gunz 2 gameplay?
A. GunZ is a game with a in-fighting characteristic as main. Compare to GunZ 1, we are developing GunZ to in a direction which combines out-fighting with in-fighting properly.
Q. Will there be changes on graphic concept or world view?
A. It changes to some extend. In case of graphic, we are setting up the concept art and will follow it. About World view, we are forming an attractive world for playing environment.
Q. What will be the system requirement?
A. We are planning to work towards GunZ 2 also be able to run on low end system setting similar to GunZ 1. However, with higher system setting computer it will show next generation graphics.
Q. When will GunZ 2 be serviced to other regions?
A. Currently we can't tell you exact dates, but we will do our best to provide great service to world-wide GunZ fans.

Q. Will there be overall general gameplay change
?
A. Not exactly. It will be somewhat similar to GunZ 1 but change the problematic system to better system, and improve the good features. The game progress will be similar to GunZ 1. We won't have sudden genre change nor character proportion change.
Q. How about game approach?
A. GunZ 2 carries moto of more eye-catching with ease compare to GunZ 1. We are aware that GunZ is hard to start in the beginning, so we are doing our best so more users can enjoy.
Q. Will there still be kStyle(slash-shot, butterfly steps, etc.)?
A. Yes there will be. But it will be a bit different in terms of outlook or control. (like clicking so many keys in one second) We respect the new tactical value created from users by kStyle and hope that it will be more advanced and appealing feature of GunZ 2. But we wouldn't like to keep it same as GunZ 1 – we will keep the tactical value of kStyle and improve it from there with our style.
Q. Can we still use the characters from GunZ 1?
A. No, it's not possible. There will be many changes to character system, so we won't be able to call character information from GunZ 1.
Last edited by Natsuke on Fri Oct 30, 2009 6:04 pm; edited 7 times in total
___________________
+Rep me , Thanks

http://myanimelist.net/animelist/Natsuke



Posts

: 725


Location

: Stalybridge / Manchester / England

---

This is what I play

:

IJJI Gunz
Counter Strike Source

---



---
___________________
+Rep me , Thanks

http://myanimelist.net/animelist/Natsuke



Posts

: 725


Location

: Stalybridge / Manchester / England

---

This is what I play

:

IJJI Gunz
Counter Strike Source

---



lol...

Wish all gunz players would live in a 200 mile radius, maybe even 1000 miles, if ping stays under 20 <3

So unfair... Life has NO easy-button... TO BAD
___________________



Posts

: 2748


Location

: There where the sun shines!

---

This is what I play

:

---






Posts

: 3


Location

: USA

---

This is what I play

:

---



§kill§hots wrote:can i keep mai premiums
No u dont keep ur prems




Posts

: 1561


Location

: Figueira da Foz , Portugal

---

This is what I play

:

---



Yes you can keep your premiums, because the Gunz 1 servers will stay on. You have to buy new premiums for Gunz 2 (if those come out... but they will...)
___________________



Posts

: 2748


Location

: There where the sun shines!

---

This is what I play

:

---



Nice I might join it and Natalie thanks for the information

its very cool
Btw i hate the old the duel every one is bad there




Posts

: 100


Location

: Over there........ look!! xD

---

This is what I play

:

World of Warcraft
IJJI Gunz
RuneScape
Counter Strike Source

---



i also cant wait for it to come out

___________________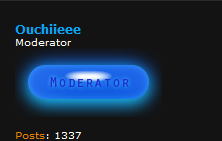 Posts

: 1978


Location

: Dordrecht

---

This is what I play

:

---



Page 3 of 3 •

1, 2, 3


Similar topics
---
Permissions in this forum:
You
cannot
reply to topics in this forum